Consulting & configured streaming setups
With us to the right components for your own live stream setup – and your own streaming know-how on top of that.
Precisely adapted to your needs
Are you looking for a solution for live streaming with your employees and your own equipment, or do you want to improve the quality of your streams?
We advise you on the necessary purchases, help with the configuration of the systems and train your employees. Precisely adapted to your needs. In addition, with our cases for the ATEM Mini , we have developed complete and configured streaming setups for many applications that have already been tried and tested in practice.
Suitable streaming equipment for your application – you are well advised with us!
The number of hardware and software products for live streams has grown steadily in recent years. This has also increased the complexity of handling and the demands on the operator.
We would be happy to advise you on finding the right ones for your requirements from the large selection of different components. We also support you in commissioning and in training your employees to use the technology.
Therefore, you will only find a selection of our possible services below. We look forward to your inquiry.
Training and support for streaming hardware and software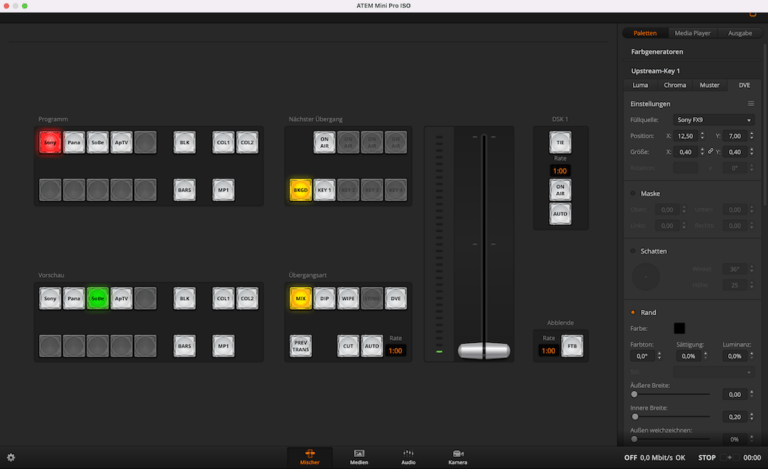 With the ATEM video mixer series, Blackmagic Design Pty. Ltd., has advanced in terms of performance and price into areas previously only accessible to professionals. Especially with the ATEM Mini series, the video mixer for "you and me", compact live streams can be displayed quickly and efficiently. Who else If you own a BSS case , you can stream anytime, anywhere. :-))
However, many are also confronted with terms such as "DVE" or "Upstreamkey" for the first time or fail when trying to use a microphone on the ATEM Mini microphone input .
That's why we offer (online) training around the ATEM Mini/Extreme and its user interface. We also show how complex processes can be summarized in macros, which can then be called up at the push of a button. Always adapted to your task and challenge.
In addition, we advise and support if you need live stream support for BMD's professional (SDI) video mixers.
OBS Studio is a popular free, open-source video recording and live streaming software. This offers a platform on which a stream can be adapted to your own conditions (e.g. upload speed) and to the hosting server (e.g. YouTube). The possibilities of this software are diverse, as are the adaptation variants to the stream.
Our trainings are adapted to your needs. For OBS beginners as well as for advanced users who are looking for optimization options.
Whether online or on-site training and support for the use of OBS. We support you in achieving the optimal result adapted to your streaming challenges.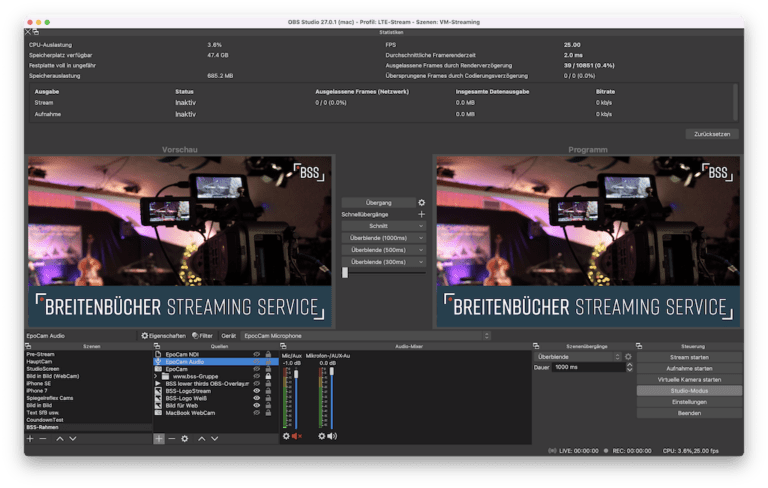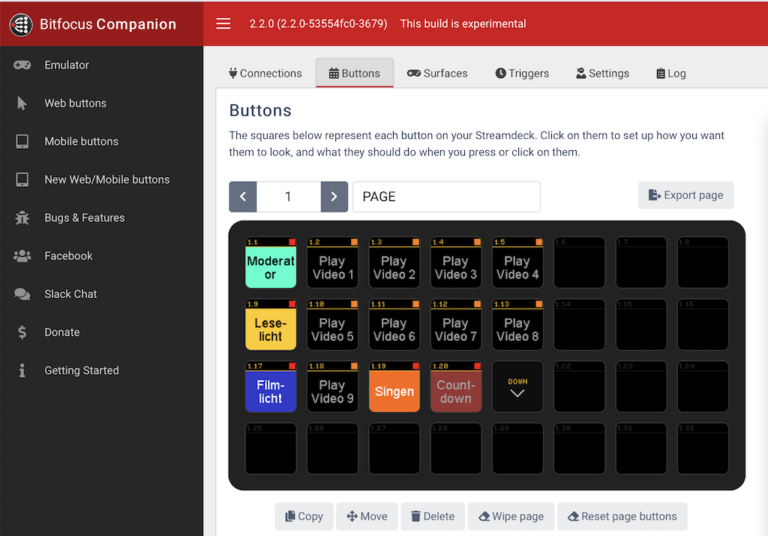 Streamdeck & Bitfocus Companion
Popularized by the gaming scene, the Streamdeck keypad has become an integral part of increasingly complex live streams. Switch cameras just in time, mute microphones automatically or play videos at the push of a button and all this on different software and hardware at the same time?
Many tasks can be (partially) automated with Streamdeck and the available function blocks. Bitfocus Companion , a web-based control platform for Streamdeck, opens up previously unimagined possibilities, especially in the hardware sector. Video mixers, audio mixers, OBS, DMX lighting control software and many other functions can be controlled there under one roof. Likewise, feedback can have certain statuses display or trigger (if-then) trigger corresponding actions. This allows complex streaming processes to be mapped in a controllable manner.
We train and advise you on the optimized use of Streamdeck and Bitfocus Companion in your software and hardware environment.
Let us know what you need so that we can make you a suitable offer. We would be happy to get in touch with you.